I Can Read Without You
ICRWY Project
Come to a Workshop, and start using Duck Hands, (Speech Sound) Lines & Numbers!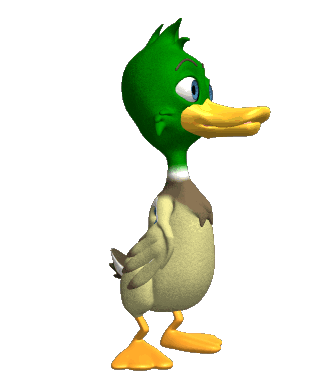 EY

ICRWY

P

r

o

j

e

c

t

: EDSLiP


E

arly

D

yslexia

S

creening &

L

iteracy

I

ntervention

P

roject
Why are we so passionate about early dyslexia screening and intervention to get brains 'reading-ready'?

A Message from Rory's Mum. (ICRWY Pilot 2020)

When our eldest son was in Grade 3 he was diagnosed with dyslexia. Unfortunately by then, the damage was done, his reading age was assessed as being below the age of six (he was 8.5 at the time). The most heartbreaking part of his journey was the devastating effect it had on his self-esteem.

The psychologist at the time introduced me to the Speech Sound Pics SSP approach, which turned out to be life-changing! Under Miss Emma's guidance, we cleared the slate and started his journey again at home after school. He warmed very quickly to the approach and in just five weeks he had increased six reading levels. I am extremely proud to announce that he is now in Grade 6 and reading at grade level!!
In fact, he is doing so well that in his LP meeting recently I was questioned whether he even had a learning disability.

This brings us to Rory, our youngest. From a young age, he showed signs of possessing the same strengths and weaknesses as his older brother. Not willing to sit back and watch him suffer the same fate we jumped at the chance to be part of the ICRWY pilot, he was two months shy of his fifth birthday at the time.

Now at six he is doing so well, this video is proof of that. This is Rory reading his home reader to me. So proud and so very grateful for Miss Emma and SSP ICRWY
6 Week ICRWY Pre-School Program Online 2020
- Learning Whisperers
Emma Hartnell-Baker has been talking about the importance of PA for years. Checking phonemic awareness (ability to isolate, segment and blend the smallest sound units) is essential if we are to avoid difficulties, and identify those 'at risk'. Poor PA is the hallmark of dyslexia. We can reach far more children, and also record and track data, with EDSLIP technology, however! The earlier we identify brains that need 'rewiring for reading' the better.

From an organisational standpoint, it is also far easier to do this before they start school and to connect with parents of children flagged. We can ensure their children receive the intervention they need, rather than relying on their future school to offer this. Developing a partnership with their families is invaluable as we can step in with free guidance when needed. Parents of children who learn differently can often feel very isolated and powerless.
Miss Emma trains and supports teachers
around the world.
Screening AND Intervention - Improving Global Literacy
EDSLiP
- Keeping children from slipping through the inevitable cracks within the education system, and becoming instructional casualties, by offering free early dyslexia screening and intervention.


Supporting Neurodivergent Learners in the Early Years. Connecting before KS1.




Learning Whisperers are passionate about sending children to school with Reading Ready Brains




Supporting KS1 Teachers with new intake information and intervention guidance.
Using our unique techniques and resources you can check the phonemic awareness of all children - including those who are non-verbal.



Rewiring Dyslexic Brains to be Reading Ready Brains
- I Can Read Without You (ICRWY)
Train with us! Become a Learning Whisperer®
Rewiring Dyslexic Brains to be Reading Ready!
Preparation for easier Orthographic Learning.